Sorry.. this can't be wordless.  For several months now when we travel to Lowe's Graham always talks about the powerful, green lawn mower he is going to purchase when he has enough money.  On this particular trip, my husband was asked to take a photograph of him on his powerful, green lawn mower.  Please be advised: He picked out the most expensive lawn mower in the joint!  Yikes!
Also, I am trying my hardest to visit everyone's Wordless Wednesday's each week, but having a 3 year old and a 4 month old is proving to be a very busy task (imagine that). How do you guys do it?!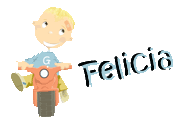 Subscribe to Go Graham Go! by Email as well as follow us on Twitter!