I'm going to be perfectly honest and tell you I rarely purchase refills.  Why?  Mostly out of convenience and really it isn't that convenient when you think about it.  I end up getting rid of the bottles instead of saving them and refilling them.  The other reason I don't refill often is because several companies do not offer concentrate options.  You want to know why?  Well, because of people like me!  Guilty as charged.  The average consumer would rather purchase a brand new bottle than refill.
SC Johnson and Windex are trying to change the way consumers like me operate.  I like that they are taking the challenge and going for it here!  You can now purchase Windex Mini concentrate pouches to refill your current Windex bottles.  They are currently available for order on the SC Johnson website for $7.50.  One order equals 3 bottles of Windex.
Currently, people buy 21 million bottles of Windex cleaners each year. If just 20 percent of those were refilled, each year it could:
· Save 350,000 pounds of plastic – that's 26 million ballpoint pens
· Avoid using 175,000 pounds of virgin plastic – that's 3 million soda bottles
· Avoid transporting 735,000 gallons of water – that's more than 6 million pounds by weight
What a difference we can make with just a simple step!  Thank you to Windex for bringing this to light and making us all think.
This product was provided free of charge by Windex. These are my honest opinions on the product. I do not post reviews on products I can not stand behind. Please see my Terms of Use for more info.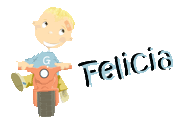 Subscribe to Go Graham Go! by Email as well as follow us on Twitter!