We are definitely a vitamin family.  Maybe it is the counselor in me, but I believe in prevention rather than crisis management if you catch my drift.  Graham has been receiving vitamins since about the age of 2.  Davis isn't quite taking vitamins per say, yet, but he does receive probiotics as well as vitamins that come in the form of whole milk and his solid foods.  Matthew and I also take a daily multivitamin as well as extra fiber.
Why do I think it is important?  I guess the proof is in the pudding.  Most of you know that I work in a public school as a counselor and even though I get the occasional runny nose, I stay pretty well.  Graham also attends preschool and is a healthy child.  I guess there is no real way to prove if it is the vitamins or not, but I tend to think it has to be helping.  I have also noticed a rapid improvement when Graham comes down with something when ever I up his Vitamin C.  Another go to I use is Elderberry syrup.  With that said, there is a new way your kids can take their Vitamin C by using a product you may be familiar with yourself: Emergen-C.
Now you can pick up Emergen-C Kidz and it is available in 3 different fun flavors: Fruit Punch, Grape and Orange.  I have to be honest and tell you that Graham is not a fan of the Grape flavor.  He really is more of a juice, water or tea boy!  The Fruit Punch flavor seems to be more of a hit for him.  The Emergen-C Kidz works like the adult version.  Just mix it in however much water you would like (more water = less flavor).
Free Sample and Help Others
Right now you can take the Emergen-C Kidz pledge on the Emergen-C Facebook page in order to eat more healthy and take your vitamins.  All you have to do is click the pledge button and you are done.  Once you pledge, $.25 will be donated to Vitamin Angels (helping kids get the nutrition they need).  You can also sign up for a free sample!
I wrote this review while participating in a campaign by Mom Central Consulting on behalf of Emergen-C and received samples to facilitate my review and a promotional item to thank me for taking the time to participate. Please see my Terms of Use for more info.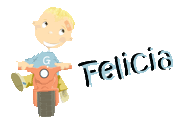 Subscribe to Go Graham Go! by Email as well as follow us on Twitter!