This year on Earth Day I spent the majority of my day at work.  I have to say that I am very proud of the high school I work for and the students and staff that work there!  It seems like from day one, everyone has been devoted to making our environment a better place.  We even have a club that is dedicated to it!  Being around so many people who care makes you want to do a better job as well.
Each of the counselors has a recycling bin in their offices as well as one big one in the copier room.  This year we also have a wonderful intern!  Not only is she a great counselor, but she is extremely earth friendly!  She brings all of her lunch items in recycled containers (sour cream containers, etc).  I love her!  Each and every one of us has our water bottles with us at all times as well.  I must admit to picking up the Styrofoam cups for tea in the lunch room, however (I wonder if the lunch ladies would mine me filling up my huge water bottle with tea?!).
Click to Donate
Don't forget, for every click given to the Scott Naturals Test Drive page through the special link I've used, a $1 will be donated to the National Wildlife Federation!  You can also find out how to enter the 4 Week Test Drive contest to win a Ford Fusion Hybrid!
How about you?  What did you and your kids do on Earth Day this year?  Share with me and other bloggers in order to win a prize pack of Scott's Naturals products.  If you don't win this week never fear… I am doing this for 1 more week!
This giveaway has ended.  Congratulations to Haydensmommy05!
For more chances to win, head to these blogs!
Not Quite Cookie Cutter http://www.notquitecookiecutter.com
Mommy's Wish List http://mommyswishlist.blogspot.com/
Rockin' Mama http://rockinmama.net/
Mommin' It Up http://momminitup.com/
Baby Momma Blog http://babymommablog.com/
The Suburban Mom http://www.thesuburbanmom.com/
Multi-Minding Mom http://www.multimindingmom.com/
My Home Sweet Home Online http://myhomesweethomeonline.net/
Go Graham Go http://www.gograhamgo.com
Married My Sugar Daddy http://marriedmysugardaddy.com
Render Me Mama http://www.rendermemama.com/
Charlene Chronicles http://www.charlenechronicles.com/
Domestic Extraordinaire http://www.domesticextraordinaire.com/
A Mom's Balancing Act http://www.momsbalancingact.com
Faith and Family Reviews http://faithandfamilyreviews.com
Zen Mama Ventures http://zenforyou.dalefg.net/
Free Is My Life http://www.freeismylife.com
House of Hills http://houseofhills.org/
Jolly Mom http://www.jollymom.com
Mamma Mia http://themammamiablog.com/
My Four Monkeys http://www.myfourmonkeys.com/
Minnesota Mama's Must Haves http://www.minnesotamamasmusthaves.com
Mommy Instincts http://www.mommyinstincts.com
A Nut in a Nutshell http://www.anutinanutshell.com/
Just Precious http://just-precious.com/
24/7 MOMS http://www.247moms.blogspot.com/
Pretty Pink Momma http://www.prettypinkmomma.com/
Momma Findings http://www.mommafindings.com/
Next Kid Thing http://nextkidthing.com/
The Chatty Momma http://thechattymomma.blogspot.com/
I Dream of Clean http://www.idreamofclean.net/
Wholesome Mommy http://wholesomemommy.com/
Dusty Earth Mother http://www.dustyearthmother.com/
Fits and Giggles http://www.fitsngiggles.com/
Mommypalooza http://www.mommypalooza.com/
To Be Thode http://www.tobethode.com/
Hale Mom http://halemom.com
She Scribes http://www.shescribes.com
Main Street Mommy http://mainstreetmommy.com/
The Diaper Diaries http://thediaperdiaries.com/
I received product and compensation from Scott Naturals and The Motherhood.com in order to thank me for my time. These are my honest opinions and ideas.  Please see my Terms of Use for more info.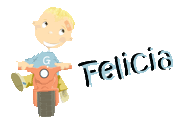 Subscribe to Go Graham Go! by Email as well as follow us on Twitter!