We own several VTech products and I have always been happy with them.  I like that they offer a wide range of educational toys that meet the needs of babies all the way through bigger kids.  We were recently sent the VTech Peek-At-Me Bunny for review and Davis has been testing it out daily!
The new Peek-At-Me Bunny may seem like similar dolls on the market that are created to teach your baby or toddler as they are pressed, but what I am finding is that I would go to the VTech version over some of the ones we currently own.  Here's why:
 The VTech Peek-At-Me Bunny can be used as a soother as well as an educational toy.  Switch the bunny to the night mode for longer music patterns and a soft glow from its tummy.
In play mode the bunny teaches colors, shapes, body parts and has other fun phrases
There is a light sensor (day time) and audio sensor (night time)
Smaller than similar products so that babies can manipulate easier
Nice price point! Only $14.99!
I love it when you can find two uses for one thing.  The fact that the VTech
Peek-At-Me Bunny
has so much smart technology in one very soft toy makes me smile!  The fact that it is affordable makes me jump for joy!  It is nice when a company realizes that quality and value go hand in hand.  
The only things that have been a problem for us is that the sensors on the eyes/ears are not always accurate.  When you place the bunny's ears over his eyes he will say peek-a-boo.  Something to keep in  mind is that stuffed toys should never be left in a baby's crib, so if you are using this as a soother at night you need to make sure it is up on shelf.  Not to mention, I'm sure your child would grab the foot which would knock it out of night time mode into day or music.
Overall, the
VTech Peek-At-Me Bunny
is worth the purchase for the money.  He would make a great first birthday gift.
This giveaway has ended.  Congratulations to skgaff!


This product was provided free of charge by VTech. These are my honest opinions on the product. I do not post reviews on products I can not stand behind. Please see my Terms of Use for more info.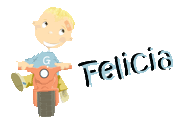 Subscribe to Go Graham Go! by Email as well as follow us on Twitter!