Here is one of the recipes we used at our get together a few days ago to talk about sneaking in veggies!  This one is easy and incorporates vegetables in every bite!  This recipe was sent from Ragu.
Upside-Down Deep Dish Pizza Recipe
Ingredients:
2 packages (10 oz) frozen chopped broccoli, thawed
1 cup shredded mozzarella
1 can refrigerated pizza dough (I used the Deep Dish or Thick Crust)
1 lb ground beef
1 jar Ragu Sauce
Preparation:
Preheat oven to 350 degrees.
Brown ground beef in skillet, drain.
Stir in pasta sauce and bring to a boil.
Place in 2 quart  deep dish pie pan.
Top with broccoli, then cheese.
Place pizza dough over top and press firmly to the edges.
Bake 30-35 minutes or until crust is golden.  Let stand for 10 minutes.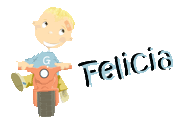 Subscribe to Go Graham Go! by Email as well as follow us on Twitter!