There's a new reason to love Avon and that reason is called Tiny Tillia.  Have you seen this gorgeous line for babies?  They have some of the most adorable items and several of them can be personalized.  What makes me so excited about the new line is the fact that it doesn't sacrifice style for affordability.  A friend of mine had the catalog at work a few weeks back and I was in heaven window shopping because I could actually afford it!
We were sent a bag full of goodies from the new Tiny Tillia collection and I have to say that they are some of my favorites for baby shower gifts.  Davis's favorite item of all is the Duncan Dog Huggable Blanket.  They are only $10 and are available in a lion and cow as well.  Precious personalized!
I love the feel of the super soft ABC Gift Blanket.  Truly, they need to come up with a name like "ABC Super Cozy Blanket" for these instead because that name doesn't do them justice.  Yes, they would definitely be perfect for a gift, but you need to know how cozy they are.  Not to mention, they have adorable prints and colors.  The ABC Gift Blankets are available in blue, green and pink and are $18.
Looking to go for the cute factor?  Definitely go with the character hooded towels!  Check Davis out in the Trace Frog Hooded Bath Towel.  You can also choose from Duncan Dog and Dilly Pig for $16 a piece.  So Sweet!  Personalize them with baby's name for only $4.50 (25 characters).
To top off the gift why not add in the Novelty Sock Set in either blue, pink or yellow.  They retail for $10 and even stay on Davis's string bean skinny feet!
If you have a baby shower or just want to treat a special baby or mom in your life, Tiny Tillia is making it easy and affordable!
This product was provided free of charge by Avon. These are my honest opinions on the product. I do not post reviews on products I can not stand behind. Please see my Terms of Use for more info.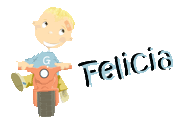 Subscribe to Go Graham Go! by Email as well as follow us on Twitter!