Christmas has come and gone and I know that many of my friends received new smart phones as well as iPads and other electronic devices!  (I'll have to wait for the iPad to come out with about 3 new versions before I can afford the first).  Because I like gadgety things, I am always on the lookout for new accessories for the gadgets I currently own that can help make life easier or are just plain fun!  A laptop messenger bag was on my radar last year and this year I find myself checking out iPhone accessories.
Because I am a CSN Blogger, you see me talking about the deals they have off and on.  Right now they have a few smart phone bags on sale!  They look cute and seem like a great idea for simplifying life.  There are slots for credit cards and possibly change included so that you could take this along when you didn't want to carry an entire purse.  The Sabine Smart Phone Bag in black and purple were $14.99 and have been marked down to $9.99!
I also love the look of the Sanderling Malia Smartphone Wristlet.  It is a little more pricey at $25, but could offer a dressier alternative!  These could be great ideas when spring rolls around for the park or outdoor activities.  You can have your phone and id on you without carrying a purse or bulking up your pockets.
I was sent a gift card for CSNstores.com in order to thank me for this post. These are my honest opinions on the product. I do not post reviews on products I can not stand behind. Please see my Terms of Use for more info.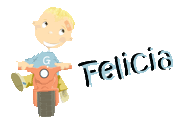 Subscribe to Go Graham Go! by Email as well as follow us on Twitter!