If you are a parent, you've likely helped your child become a superhero using a pillowcase or towel tied loosely around their neck as a cape.  It works alright I suppose, but I've found something even better!!
PowerCapes.com sells pre-made and custom superhero capes, outfits, accessories and more!  The are made in the USA by moms, and they ship worldwide!  If you need a superhero cape quick, you can choose from one of 3,000 pre-made capes which will ship same day as long as your order is placed by 1pm EST. But if you're looking to customize the perfect superhero costume, cape, tshirt or accessory, there are tons of different options to choose from.  What's better is that these capes aren't just for kids!  There are adult capes you can customize too.  Wouldn't it be fun to have a supermom cape?! I can think of a few moms I know who definitely deserve one!
I didn't hesitate to accept when asked if I'd like to review a PowerCape.  I knew my 3 year old would love to have his own superhero cape!  I took a while looking over all of the awesome options for the cape, and after trying multiple looks, picked the perfect one.  It was easy to customize, and so much fun too!  When my 3 year old saw it, I could hardly get it on him fast enough!
It was all he could do to stay still for me to get some photos, and when I said I was done he immediately began running around all over the yard, leaping and jumping, climbing up on our wall and pretending to fly off of it.  Just look at this sequence of photos I took, all within a few short minutes.
He has worn this cape almost every day since.  He loves to wear it when he and his siblings play dress-up.
It's perfect.  The quality is amazing, and I know it's going to last him for quite some time, even through all the villains he will battle and defeat…
Buy It: You can purchase a custom superhero cape like the one I reviewed for $24.99! Amazing price for such an awesome product!
Receive FREE shipping on your purchases from no until 10/1/11 using code: FS2011
This product was provided free of charge by Power Capes to Alesha. These are my honest opinions on the product. I do not post reviews on products I can not stand behind. Please see my Terms of Use for more info.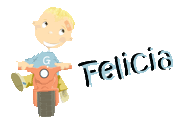 Subscribe to Go Graham Go! by Email as well as follow us on Twitter!