Free Spirit is back with some outstanding titles that truly work wonders in helping children understand emotions and behaviors and how the two are connected to one another.  Graham is 4 and these are the perfect fit for his age group in my opinion.  They are geared towards ages 4-8 and have 4 hardcover books in the series.
The titles address common behaviors that I'm sure you have heard or will hear from your child: But Why Can't I?; I'm Not Happy; Not Fair, Won't Share; and Who Feels Scared.  We were sent all four titles for review and Graham was immediately sucked into these books.  They definitely resonated for him.  Having a little brother has brought up a whole new host of behaviors and emotions for him.
My favorite part about these books as both a parent and a counselor is the fact that they have a a two page "comic book style" story scenario in the back.  Your child tells the story about what is happening in the pictures and there are guiding questions to help you and your child discuss the emotions and behavior in more detail on a level that they can comprehend.  This really helps your child put what they read to work and enforces the learning.  I was so surprised at how well Graham did with this portion and how into it he was.
Each book in this four book series retails for $12.99.  All four are must haves for your at home library.  If the price of all four scares you, maybe ask for these as birthday gifts in lieu of toys.  Your child will enjoy them just as much and get so much use out of them.
This product was provided free of charge by Free Spirit. These are my honest opinions on the product. I do not post reviews on products I can not stand behind. Please see my Terms of Use for more info.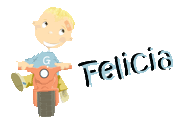 Subscribe to Go Graham Go! by Email as well as follow us on Twitter!