Valentine's Day is so much more fun this year for some reason.  Maybe it is because I have a child who actually "gets it" and likes to have fun making new Valentine creations every day.  I guess I never really got into the day myself until I met Matthew.  We never really do anything big or extravagant, but I think it is more about the sentimental and unique things you can do for one another.
If you have never visited NOVICA before and are looking for unique gifts, you must head over there immediately!  I was introduced to NOVICA last year and absolutely love to browse the shop whenever special occasions roll around.  NOVICA is one of the leading fair trade artisan websites. They work with National Geographic in order to give artisans from around the world access to the world market.  I love the fact that you can purchase something from several different parts of the country and receive it for a fair price as well as minimal shipping.  You can shop using price points, categories, or regions.  The categories are broken down as well.  For example, if you are searching for a pair of earrings, you can then choose from dangle, cluster, etc.  This makes it extremely easy (and addictive) to browse.
I was able to pick up a pair of sterling silver and garnet earrings thanks to NOVICA that are absolutely gorgeous.  They were on sale for only $17.99 and $2.99 shipping.  That is a great deal for hand crafted sterling silver jewelry.  The earrings came in a beautiful gift box and arrived with a artisan story card and message from the creator.  Talk about a special and unique gift!  I also picked out a sweet gift for my husband that I know he is going to love (I better not tell because he watches this blog like a hawk)!
Want more proof of the unique finds at great prices?  Check out these ceramic condiment bowls with cute geckos for handles for only $14.95!  Since when can you buy a hand crafted piece from Bali for under $20?  I love daily deal sites because they often have great prices on one of a kind finds, but you have to watch them like crazy.  NOVICA will have what you are looking for at a great price when you need it!
This giveaway has ended.  Congratulations to Jennifer T!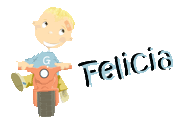 Subscribe to Go Graham Go! by Email as well as follow us on Twitter!