Every Which Way to Pray by Joyce Meyer (coming January 2012):
If you are a fan of Joyce Meyer then you are really going to love this new series for children called Everyday Zoo.  Every Which Way to Pray is the first book of the series and it chronicles Harley and Hayley Hippo trying to figure out the right way to pray.  Many of their animal friends come along to help them out.  I love how this book lovingly and humorously points out that there is no right or wrong way to pray.  My favorite quote comes from Pouch the Pelican, "You don't have to be high in the sky to be close to God!  Pouch squawaked.  That's what prayer is for!" $15.99.
The Merchant and the Thief by Ravi Zacharias (coming March 2012):
Here is another one to keep you eye out for by the popular Ravi Zacharias.  He has taken an old Indian folk tale and puts a spin on it the reinforces the importance of the treasure of God.  "When we have our eyes on other people's treasure, we cannot see how close we are to the greatest treasure there is," Raj said.  "Anyone can have this treasure, Mohan, even you."  "What is the greatest treasure?" Mohan asked.  "The greatest treasure is God's love for you, my friend.  It is right here with you.  This love makes you a rich man on the inside."  $15.99
The Beginner's Bible Book of Prayers:
What a great book for preschoolers who are learning all about prayer.  You can look for prayers by subject and there are even related Bible stories and verses.  $9.99.
The Pocket Bible Doodle Books:
If you have young kids who love to draw this would be an excellent stocking stuffer idea!  There are great prompts for various doodles that have to do with the Bible.  $9.99.
This product was provided free of charge by Zondervan. These are my honest opinions on the product. I do not post reviews on products I can not stand behind. Please see my Terms of Use for more info.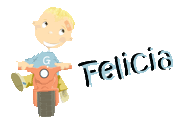 Subscribe to Go Graham Go! by Email as well as follow us on Twitter!