Music is such a huge part of the life of our family.  I have two boys who are in love with music as much as I am and it makes me so excited.  I love to watch them dance to beats or hear Graham make up his own songs to every day life.  With that said, I try to be choosy about what they listen to and always love something that is personalized.  So, when Name Your Tune contacted me I knew I had to share them with you!  They do an amazing job!
Name Your Tune was created by a husband and wife team and they have definitely poured a lot of love into it.  They currently have 4000 names in their library and continue to add new ones.  They even make sure to personalize the CD itself with your child's name.
So, what about the quality?  I know I always worry if my kids are going to actually recognize their names since they are a bit on the unique side.  There are a few times when Graham's name sounds a bit stretched out, but how else do you expect a person to sing a one syllable name?  Otherwise, their names sound just like we pronounce them.  The songs that are included on both volumes are ones that you and your children are going to recognize as favorites.  My personal favorite comes from Name Your Tune 2 and is called The Band Has Come to Town.  I absolutely adore the voice of the singer and the swinging style of the music.  It truly sounds "big band".  Besides, Davis gets a kick out of hearing, "Davis's band has come to town…".
Overall, it is priceless to see your child's eyes light up as they hear their name being sung in one of their favorite songs.  My suggestion is to not tell them what you are about to play and wait for their reaction.  You can purchase CDs for $20 a piece or $36 for two.  What a wonderful birthday gift idea.
Make sure to follow Name Your Tune on Twitter and Facebook for updates and promotions.
This product was provided free of charge by Name Your Tune. These are my honest opinions on the product. I do not post reviews on products I can not stand behind. Please see my Terms of Use for more info.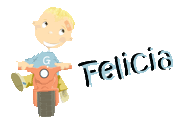 Subscribe to Go Graham Go! by Email as well as follow us on Twitter!