There is no disguising the fact that I love chocolate. More specifically, I love chocolate chip cookies. When we have family gatherings our space is limited and we tend to move things outdoors! What do I contribute? The chocolate chip cookies! Everyone has their specialty (mom brings the deviled eggs… and Graham thanks her)! But, how do you keep the chocolate chip cookies from melting outdoors? We are lucky enough to own a canopy that provides some shade, but I also have a little trick up my sleeve! I use a Ziploc Brand Bag filled with ice or cool water under the plate! It is simple and effective as long as you have shade. Just make sure not to overfill the bag and arrange the ice so that the plate will lay flat. Now your cookies are not going to melt outdoors, but how do you make them hassle-free and in a jiffy? Freeze them ahead of time!
My favorite chocolate chip cookie recipe comes from my best bloggy friend Piera Jolly. I make this Chocolate Chip Oatmeal Cookie recipe about once a week. Even if you are not a fan of oatmeal you are going to love these!
How to Freeze Your Cookies 
Here is the real trick. If you want to have your cookies ready for the big outdoor gathering, it is easier to make them ahead of time. Who wants to be baking all day? Not me! Here is how to freeze the delicious cookie dough:
1. Cover a large cookie sheet with wax paper.
2. Drop the cookie dough by the tablespoonful onto the sheet.
3. Cover with plastic wrap and freeze for about 3-4 hours.
4. Place the dough into a Ziploc Brand Freezer Bag.
5. Label with the date and cooking instructions (350 degrees Fahrenheit for 12 minutes).
6. Freeze for up to two months.
 WIN!
Now to make your outdoor gatherings a little bit simpler, Ziploc is giving one lucky Go Graham Go reader a year's supply of Ziploc! Here's how to win:
All you have to do is leave a comment telling me your favorite way to use Ziploc Brand products. The winner will be chosen using Random.org.
Good luck! It's super easy to enter and you can enter up to five times!
TO ENTER:
1) Leave a comment on this blog post with your favorite way to use Ziploc Brand products
OPTIONAL ENTRIES:
2) Go to the Ziploc Facebook Page and click the "Like" button to become a fan.
3) Leave a comment on the Ziploc Facebook Page wall
4) Join my Community on Facebook and leave a comment on the wall that you have entered the Ziploc giveaway.
5) Tweet this giveaway, "Win a YEAR'S supply of Ziploc Brand products from @gograhamgo http://bit.ly/koIYZW #ZiplocGiveaway"
On July 19th, we will draw one winner via Random.org to win a set of Ziploc Brand Bags and Containers. Open to U.S. Residents. Ziploc Brand is providing one Go Graham Go reader a year's supply of products (12 total).
This giveaway has ended! Congratulations to katy!
I have been compensated, through SC Johnson, as a Ziploc Brand Ambassador. These are my own honest opinions on the product. I do not post reviews on products I can not stand behind. Please see my Terms of Use for more info.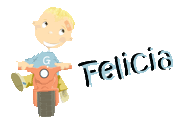 Subscribe to Go Graham Go! by Email as well as follow us on Twitter!