Working in the school system, I really value clean.  If you have stepped foot in a school you know that it can be a host for so many germs.  You would sometimes think that the counseling office is the nurse's office (we get it all folks).  In the spirit of disinfecting and spring cleaning, I wanted to share with you all a brand new product: the Lysol Clean-Flip Sweeper.
We were sent the Lysol Clean-Flip Sweeper for review a few weeks ago and I really do appreciate some of the advantages it has over other versions.  This is the only sweeper I am aware of that will actually clean your baseboards while you mop your floors.  This is definitely a valuable feature when it comes to saving time.  Just push in the button on the side to flip the sweeper up or down.  You don't even have to bend, just use your foot.  You will also love that the wet cloth's can be applied by simply lying them on the floor and pressing the mop over them.
Should you try it?  It retails for only $10 (starter kit) and has the disinfecting power of Lysol.  It is definitely an affordable and easy way to keep your floors clean.  The only disadvantage I see is that the cloths are not reusable.  You can pick up the Clean-Flip at Walmart, Home Depot, True Value, Lowes and Kroger.
This giveaway has ended.  Congratulations to wildcat32!
This product was provided free of charge by Quickie Manufacturing. These are my honest opinions on the product. I do not post reviews on products I can not stand behind. Please see my Terms of Use for more info.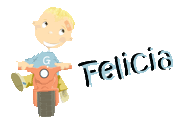 Subscribe to Go Graham Go! by Email as well as follow us on Twitter!