Valentine's Day is right around the corner, and it is amazing how excited Graham has become about this particular holiday this year.  I think Valentine's Day lends itself well to home made gifts.  There is just something about receiving a sweet personalized Valentine from a loved one.
My pick for a sweet Valentine's Day gift from a child are the Heart Stepping Stones from Red Envelope.  We were sent two of them to create, review and share with you.  Let me tell you, this was so much fun for Graham!  The little boy in him was extremely  interested in the cement part of this project.  We talked about cement trucks, why they spin, and how our cement needed to be mixed.  Once we started to pour the cement into the heart shaped molds we began having a discussion about Valentine's Day and who we loved.  It was so sweet to hear Graham name off all of the people in his life that he cared for.
Once the cement was poured into the mold we had to let it sit for 30 minutes.  One piece of advice I would give is to not wait any longer than the 30 minutes!  We were able to get Graham's hand impressions, but I think it would've turned out much better if we had waited about 20-25 minutes.  Also, we did not use the included plastic gloves because they were much too big for his hands (I thought they might hinder the impression).  As soon as we had Graham's hand prints, we started adding the included tiles and stones.  Graham also helped with his little brother's kit.  Of course, Davis's feet and hand impressions didn't turn out as well because he is so squirmy!
These sweet heart shaped stepping stones are going to be perfect accents to the flower garden my husband created for me on my first Mother's Day.  They would also be great ideas for Valentines gifts for grandparents, parents, or other special people in your life.  I love keepsake gifts that hold memories!
You can find many more personalized Valentines gifts for him and unique Valentines gifts for her at Red Envelope.  The Heart Stepping Stone kit retails for $29.95 and creates one heart shaped stepping stone.
This product was provided free of charge by Red Envelope. These are my honest opinions on the product. I do not post reviews on products I can not stand behind. Please see my Terms of Use for more info.
   
This giveaway has ended.  Congratulations to Crystal!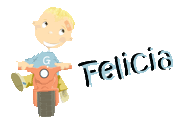 Subscribe to Go Graham Go! by Email as well as follow us on Twitter!