Here is a fun book for any kid (even I love it)!  How Do You Feed a Hungry Giant is a fantastic pop-up and lift the flap book by Caitlin Friedman.  What would you do if you found a hungry giant in your backyard?  Oscar is working as hard as he can to figure out how to help him!
Join Oscar and his dog Cowgirl on a mission to find what this hungry giant needs.  How many grapes would be enough?  Is a gallon of chocolate milk enough to wash them down?  In the end Oscar's mom helps them prepare a meal fit for a giant!
Check out the trailer:
You are going to love all of the lift the flap surprises, pop-ups and more!  How Do You Feed a Hungry Giant is hardcover and retails for $18.95.
This product was provided free of charge by Workman. These are my honest opinions on the product. I do not post reviews on products I can not stand behind. Please see my Terms of Use for more info.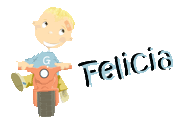 Subscribe to Go Graham Go! by Email as well as follow us on Twitter!