You guys already know that we adore HABA products, so I am excited to share with you a few of their new items that you and your kids are going to love!
Habaland Play Blocks– $70
Please do not let that price tag scare you!  These wooden blocks are quality.  Granted, I have only owned them for about 2 weeks, but we have other HABA toys and they have not faded, been broken or scratched.  Besides that, they have wonderful little details that a lot of other play blocks do not.  These have honestly been some of Davis's favorite toys lately.  He is only 10 months old, but he loves to hold the blocks in his hands, clap them together, try to piece them together and shake the ones that jingle and shine.  I also love that as he grows older, this toy will grow with him.  He will be able to build a little city and different structures soon.  This set even comes with a car and passenger!  So, the $70 should really be broken down monthly over a span of about 5 years which equals about $15.21 per year.  How many toys do you buy your kids that break for that amount over the span of 6 months?  What an excellent first birthday gift idea!
Pulling Figure Crab Calino– $30


This guy is adorable!  Not only does Davis love him, but Graham loves him.  There is just something contagious about his movements when he is pulled across the floor.  Davis is not walking yet, but he loves to pull him as he crawls along.  Toddlers are attracted to his movements and sounds as he clickety-clacks across the floor.  He is made from beech wood and offers the same standard of quality that you would expect from HABA.  Again, this would make an excellent first birthday gift.
See them in action:
This giveaway has ended.  Congratulations to Lori Sifuentes!


This product was provided free of charge by HABA. These are my honest opinions on the product. I do not post reviews on products I can not stand behind. Please see my Terms of Use for more info.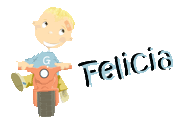 Subscribe to Go Graham Go! by Email as well as follow us on Twitter!