Just when I thought I had the perfect travel seat nailed down, I found this.  The Go Anywhere Booster far exceeds my previous top travel chair pick.  Hands down.
Meet your new best friend if you do any type of traveling.  The Go Anywhere Booster originated overseas and is now making it to the US thanks to A Parent Company.  This booster seat weighs only 1.5 pounds and can easily be cleaned with a damp cloth.  The bottom cushion can be zippered out for more thorough cleanings as well.  I love how securely it attaches to chairs.  There are three different straps so that you can be sure of a safe fit.  I also appreciate that the Go Anywhere Booster has a 5 point harness.  Perfect for my wiggly little guy!  When you are not using the seat, it folds up into its own bag shape complete with a carrying handle.
See it in Action:
When you compare this to other popular brands that include bars that have to be folded or hard plastic, this really is a no brainer!  Honestly, I rarely give a gushing review, but I am so impressed with this travel booster on every level.  The only drawback I could see would be if you were sitting in a booth style seating area.
The Go Anywhere Booster is my number one pick for a travel booster and can be purchased online from BuyBuyBaby.com for $39.99.
This product was provided free of charge by A Parent Company. These are my honest opinions on the product. I do not post reviews on products I can not stand behind. Please see my Terms of Use for more info.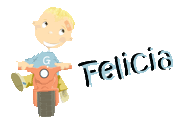 Subscribe to Go Graham Go! by Email as well as follow us on Twitter!