Graham and I have been having a lot of fun learning all about plants and how they grow lately.  We have been preparing to plant our square foot garden again this year and Graham has many questions about it!  So, when I was contacted by Growums I knew they would be a great fit for our family and hopefully for yours!
Growums not only provides kids with a fun garden growing kit, it also has a community and learning activities built into an interactive website.  You can register online and keep up with what you can expect from your garden through mini videos.  In these videos you will meet the Growums characters that are a ton of fun for kids!
There are 6 different Growums garden kits to choose from.  Choose from Herb Garden, Pizza Garden, Salad Garden, Stir-fry Garden, Taco Garden and Ratatouille Garden.  We were sent the Herb Garden for review and we have had a lot of fun watching our herbs grow!  The experience of putting together the garden was also fun and educational for Graham.  Because he put it together, he has taken more ownership for the garden.  We are just about ready to move it outdoors!
Each kit retails for about $9.99 and would make excellent gift ideas that are out of the norm!  We would definitely recommend these kits to friends and family.
This giveaway has ended.  Congratulations to Kristie and Alissa!
This product was provided free of charge by Growums. These are my honest opinions on the product. I do not post reviews on products I can not stand behind. Please see my Terms of Use for more info.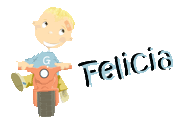 Subscribe to Go Graham Go! by Email as well as follow us on Twitter!