If you have a toddler then chances are you know the struggle it can be when mealtime rolls around.  I have to admit, it is even a struggle with a preschooler at times.  We are constantly on our toes about new ways to keep Graham interested in what he is eating and offering healthy choices and new flavors.
You may remember me writing about the Toddler Tools series by Elizabeth Verdick that is offered through Free Spirit publishing.  I love all of these books and have found that they do the trick when you are talking about manners and other sticky situations with toddlers.  The new title, Mealtime, is no exception.  What a fun book with simple sentences and phrases that help reinforce the importance of eating healthy, being polite, and trying it before you dismiss it!
Your toddler will identify with the kids on the pages and will hopefully want to try more fruits and veggies after seeing and reading about them in the book.  I have found that if Graham sees friends doing things or sees them in a book he is more likely to try it.  Because Mealtime comes in a sturdy board book form, you can take it just about anywhere those little fingers and toes want to go!  This could be a great new "in the car" book for your summer time travels.
Mealtime retails for about $7.95 and can be found at the Free Spirit website.  Make sure you check out the other titles in the Toddler Tools series as well.
This giveaway has ended and winners have been emailed.
This product was provided free of charge by Free Spirit. These are my honest opinions on the product. I do not post reviews on products I can not stand behind. Please see my Terms of Use for more info.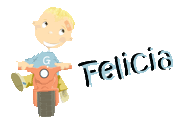 Subscribe to Go Graham Go! by Email as well as follow us on Twitter!