Anything that has a sugar cookie crust has to be good right?  You are going to love this super easy fruit pizza that utilizes the best of the summer season!  I don't know about you, but this time of year I just want to eat fresh fruit and veggies (oh…and grill things)!  Check out this delicious Fruit Pizza recipe that will be perfect for your backyard gatherings or just because.
Easy Fruit Pizza
Ingredients:
1 package refrigerated sugar cookie dough (in a roll)
1- 8oz package cream cheese, softened (microwave for about 15-20 secs)
1/3 cup sugar
1/2 teaspoon vanilla extract
2 bananas sliced
2 teaspoons lemon juice
1 can pineapple chunks, drained (about 20 oz can)
1 pint strawberries cut in half
1 pint of blueberries 
2 kiwifruit, peeled and sliced
1 can of mandarin oranges drained (you won't use them all)
1/3 cup orange marmalade
1 tablespoon water
Preparation:
Preheat your oven to 375 degrees and begin slicing up your fruit.  Grease a pizza pan and press the cookie dough out into a circle onto the pan (about 12 inches). Bake the sugar cookie pizza dough for 10-12 minutes or until golden brown and let it cool completely.
Mix together the cream cheese, sugar and vanilla until smooth. Spread over the crust. Toss banana slices with lemon juice (to keep them from turning brown). Arrange the pineapple, strawberries, bananas, kiwi and oranges over the cream cheese mixture.  Sprinkle the blueberries over the top.  Refrigerate for 1 hour. Combine marmalade and water and drizzle over fruit.  What you have is a delicious fruit pizza that didn't take forever to make!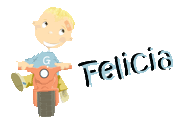 Subscribe to Go Graham Go! by Email as well as follow us on Twitter!