Davis has now moved onto eating regular foods as long as they are soft.  As many doors as that opens, it also means that I have to become a little more creative.  Gone are the days of just processing a fruit or vegetable and here are the days of eating with the family and learning to self feed.  One book I have been going to for tons of inspiration is the Top 100 Pasta Dishes by Annabel Karmel.  I love her food products and really am enjoying this cook book in particular.  This recipe is from that book and is my own quick take on the recipe.  You can purchase this hard cover baby recipe book that includes color pictures from Amazon for $12.32 with FREE Prime shipping right now.  What a great idea for upcoming baby showers or first birthday parties.
Easy Confetti Pasta


Ingredients:
1/4 cup stars pasta or other small pasta
3 tablespoons diced carrot
1/4 cup frozen peas
1 1/2 tablespoons heavy whipping cream
3 tablespoons grated Parmesan cheese
Preparation:
Boil the pasta, carrots, and peas in water for 7 minutes.  Drain.  Add the heavy cream and Parmesan and stir until mixed thoroughly. Serve warm.  This makes enough for several servings for baby so you can have some saved for later which saves you valuable time in the kitchen.  Davis absolutely loves this stuff!
More recipes: Balancing Beauty and Bedlam, Blessed with Grace and $5 Dinners.
The cook book was provided free of charge and I truly use it daily.  Please see my Terms of Use for more info.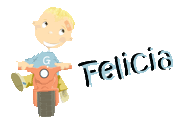 Subscribe to Go Graham Go! by Email as well as follow us on Twitter!