Disney has a brand new release hitting the shelves tomorrow that you are going to love.  DUMBO in its 70th Anniversary Edition will be made available on Blu-ray/DVD combo.  I love sharing these old movies with Graham!  I will admit, he really doesn't want to go to a circus now thanks to the ring master… ha!
Walt Disney Studios has restored this film to the color settings most likely approved by Walt Disney himself!  How special that we are able to experience it the way it was meant to be 70 years ago.  I am so amazed at how technology can be used to preserve rich history in films like DUMBO.  Congratulations to Disney!
Here's what else you will find on the special edition:
DVD:
Deleted scene: The Mouse's Tale
Deleted scene: Are You a Man or a Mouse?
Taking Flight: The Making of Dumbo
The Magic of Dumbo: A Ride of Passage
Audio Commentary
Sound Design Excerpt
Original Walt Disney Television Intro
Blu-ray:
Everything on the DVD plus:
Cine-Explore
Disney View
What Do You See game
What Do You Know game
Celebrating Dumbo featurette
Animated Short: The Flying Mouse
Animated Short: Elmer Elephant
The Blu-ray/DVD combo will retail for about $39.99.
This product was provided free of charge by Disney. These are my honest opinions on the product. I do not post reviews on products I can not stand behind. Please see my Terms of Use for more info.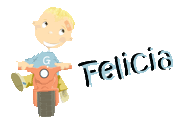 Subscribe to Go Graham Go! by Email as well as follow us on Twitter!