Just in time for Halloween, your Chuggington fans can dress up as their favorite Chuggers!  Honk your horns for the Koko, Wilson and Brewster line of Chuggington costumes from Rubies!
We were sent the Brewster costume for review last week.  Although Graham will not be wearing this particular costume this year (because of the Angry Birds Costumes I created), we were definitely impressed with the quality, comfort and ease of the Brewster Chuggington Costume.
You can purchase these costumes from Party City stores and PartyCity.com for about $24.99!  I like it when you can find a costume for under $30.
This product was provided free of charge by Chuggington. These are my honest opinions on the product. I do not post reviews on products I can not stand behind. Please see my Terms of Use for more info.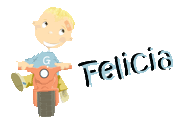 Subscribe to Go Graham Go! by Email as well as follow us on Twitter!