I am so excited to share with you all today that some of our favorite books now has a new addition!  Shankman & O'Neill, the author/illustrator duo that brought us: I Met a Moose in Maine One Day, The Boston Balloonies, The Codes of Cape Cod, and Champ and Me by the Maple Tree now brings a tale from New Orleans!  The Bourbon Street Band is Back is one you are not going to want to miss!
We were sent The Bourbon Street Band is Back for review a few weeks ago and it is packed with the same quality and fun as the previous books.  If you are from New Orleans, have family, visit or just love the area, this is a great book to share with your kids.  The best part is that a portion of the sales from the book will be donated to The New Orleans Musicians Assistance Foundation.
Because Graham is such a music fan, this has been a great fit for him.  "The Bobcat wore a cool French hat.  He wore it forward, straight and flat.  When someone wears a hat like that  You know that must be one cool cat."  And we love the fun rhymes and the way everything flows!  Join in on the fun with the animal cast of characters: Bobcat Bob, snapping turtle, Warblers, Catbirds, Kingbirds, cowbirds, raccoons, crawfish, loons, frog, and a gator with sweat pouring down his face!  They all join together to make the Bourbon Street Band the best around.  "Those who heard them say they played Like lightning mixed with lemonade.  And that, I think you will agree, Is just as good as a song can be!".  One day the music stops and New Orleans goes dark.  Read along as one brave Bobcat Bob brings the music back and encourages others to play along.
You can purchase The Bourbon Street Band is Back online for about $12.  This hardcover book is excellent for gift giving and would make a great Christmas gift idea.
This product was provided free of charge by Shankman & O'Neill. These are my honest opinions on the product. I do not post reviews on products I can not stand behind. Please see my Terms of Use for more info.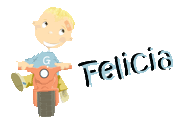 Subscribe to Go Graham Go! by Email as well as follow us on Twitter!