After buying and trying dozens of products, I have finally found my very favorite bath and body care for my sweet girls: Baby Hugo Naturals. I know that is a bold claim but, after using these products exclusively on my sensitive-skinned daughters for two weeks, I feel very comfortable making it!
For starters, I absolutely love that all of their baby products are free of artificial fragrances, colors, parabens, petroleum products and animal fats. Knowing that Baby Hugo Naturals puts in only the best and highest quality ingredients, without additives puts me at ease when I'm lathering my girls with their products. Instead of containing additives, each body and hair care product is filled with all-natural ingredients designed to nourish your baby.
Every night my girls know our routine: fill the tub with yummy-smelling bubbles with just a few pumps of the chamomile & vanilla Foaming Milk Bath and then lather up with tear-free all-natural shampoo and baby wash (also in the soothing chamomile & vanilla scent). My oldest daughter is highly sensitive to suds in her eyes–to the point that she becomes anxious about stinging eyes before I even put the shampoo in her hair! I am thrilled to report that we have not had one complaint about this shampoo since we started using it–we're happy to report that it truly is tear free, even for the most sensitive of eyes!
I love that the girls come out of their bath with skin that already feels smooth and soft–these two bath products contain nourishing and conditioning ingredients that don't leave their skin dry. While they'd probably be just fine heading to bed after such a soothing bath, we love our nightly tradition of smearing on night-time lotion. With the Baby Hugo Naturals lotion, though, we have no need for smearing–a small coin-sized amount can cover their whole bodies, leaving their skin incredibly soft–even my husband has commented on how soft the girls' skin has been feeling as of late–and I know it's not a coincidence!
There are several other products in the baby Hugo Naturals line–from baby oil and diaper cream to handcrafted baby soap and baby powder, you'll be sure to find something that will work perfectly for your child's skincare regimen. One product worth highlighting by itself, though, is the lavender & chamomile baby mist. You can spray it directly on your child's skin for a refreshing tonic or you can use it as a linen spray–my oldest daughter loves to spray her toddler bed sheets every night with the baby mist and I love the way it makes their room smell, setting the stage for a relaxing night sleep.
Baby Hugo Naturals products range in price from $5.99 (handcrafted soap)-$12.99 (foaming milk bath). You can buy them directly online or find them in a natural health store near you (Whole Foods, Earth Fare, PCC, etc.). I cannot recommend these quality natural baby care products more highly and hope you'll check them out the next time you need to purchase baby shampoo and lotion!
After stints of living in the Midwest, Northeast, and England, the Monkey's Mama (AKA Allie) currently resides in Atlanta with her wonderful husband of 7 years, "J". Together they have two daughters.
The Monkey's Mama takes great joy in being a Christian Stay-at-Home-Mama. In her spare time, she loves to run and race competitively for her local track club, read mystery novels, and walk her cats Churchill and Thatcher outside on leashes!
You can find her on twitter @monkeysonthebed.
This product was provided free of charge to Allie. These are her honest opinions on the product.  Please see my Terms of Use for more info.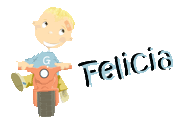 Subscribe to Go Graham Go! by Email as well as follow us on Twitter!