As if we needed another project.  Well, here we are with 12 apple crates on our front porch that are just waiting to be refinished so that they can become shelves in our kitchen.  I have to admit, this was my husband's crafty idea and I am excited about how these may turn out.  The only problem is that now we actually have to do this!  12. Crates. Two. Adults. Limited. Time.
Even though I think it is going to be a lot of work, I truly think we have found an inexpensive solution to our storage problem in the kitchen.   I'll keep you posted on how we accomplish our task.  In the meantime, if anyone has any tips for us please feel free to comment!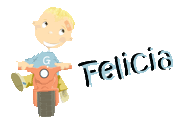 Subscribe to Go Graham Go! by Email as well as follow us on Twitter!