It seems like every time I turn around there is a baby shower.  So many of my friends are expecting and it is so exciting!  I love being able to celebrate a new little life and I really love to find things that are special, especially handmade.  I often find myself browsing Etsy in search of the perfect find.
Princess And My Pea was created by a talented mom who quit her job as a NICU nurse to stay at home with her children.  I am so excited to share with you some of her gorgeous creations because they are perfect for your sweet baby or shower gifts.  The best part, they are super affordable!  We were sent one of her Taggies for review.  The back of the Taggie is a soft chenille that Davis loves to feel.  There are several adorable fabrics to choose from and we love the sweet zoo theme of ours.  Of course, the best part are the sewn in tags.  A few of them have little knots tied into them that Davis loves to hold onto.  This is our go to item when we are in restaurants.  Davis will sit in his high chair and play happily with the Taggie until we are finished eating (on most occasions).  You can find the Taggies for $10 at Princess And My Pea.
Some of my other favorites from Princess And My Pea are the Personalized Embroidered Burp Cloths, Reusable Snack and Sandwich Bags, and the beautiful blankets.  Most everything is $25 and under!  Also, if you follow Princess and My Pea on Facebook she offers deals all the time!  Head on over and browse.  I know you will not be disappointed!
This giveaway has ended.  Congratulations to itsme!
This product was provided free of charge by Princess and My Pea. These are my honest opinions on the product. I do not post reviews on products I can not stand behind. Please see my Terms of Use for more info.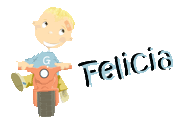 Subscribe to Go Graham Go! by Email as well as follow us on Twitter!