Today was the craziest day of rounding up birth certificates from various locations around the world (ok.. i'm exaggerating, but it felt like I traveled the world) so that we can fly to the US Virgin Islands for my best friend's destination wedding in a few months.  In order to do this I had to meet my husband to gather up some change (for parking meters and sustenance if the time grew long).  Before he headed off he says, "By the way, we are going to have to buy new tires before our beach trip".  The beach trip is only a few short weeks away and buying new tires strikes fear in my heart.  Why?  Well, when is the last time you purchased new tires?  They cost just about as much as your car now (ok… exaggerating again… but they are pricey)!
$75 Back with Cooper Tires
All of that to say that Cooper Tires is holding a $75 Visa Prepaid Rebate Card event when you purchase 4 qualifying tires from now until June 31st.  Just knowing that we will receive some money back makes my heart beat a bit slower.  Make sure you head over to the rebate page to find out which tires qualify and to print out the rebate form.
This is a sponsored post written by me on behalf of Cooper Tires. All opinions are 100% mine. Please see my Terms of Use for more info.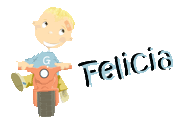 Subscribe to Go Graham Go! by Email as well as follow us on Twitter!