Having filtered water has always been important to our family, but it became even more important when I became pregnant with Graham.  It's funny how being pregnant makes you think about every single thing that enters your mouth!  Not long after I found out I was pregnant with Graham I found out the EPA was investigating our neighbors because of their farming techniques.  Unfortunately, they were farming so close to our water line that our water had to be tested.  Luckily, everything was ok.  Because of that incident I am overly cautious of our drinking water!
When I was contacted about the Zuvo Water Filtration system, I was excited to try out this technology!  My husband has been looking for the under the counter reverse osmosis systems for a while, but they are extremely pricey!  Zuvo offers a wonderful alternative that is more affordable and also pretty interesting to watch work with its UV Light and bubbles.
See it in Action:
The concept behind the Zuvo is that it uses nature's cleaning process: Ozonation, Ultraviolet Light, Photo-Oxidation, Filtration with Lead Removal, and Post-Filtration UV.  The Zuvo treats just about everything you as a parent may be worried about: non-pathogenic organisms, taste and odor contaminants, reduces aesthetic chlorine, lead, and tiny particulates.  My husband set up the Zuvo on his own and it took him about 2 or 3 minutes to install it on the counter.  There is also an option to install Zuvo under the counter.
Zuvo retails for about $299.99.  Before you gawk at the cost, compare this to a reverse osmosis system installed under the counter.  Next, compare how much money you will be saving in the long run by not purchasing bottled water or filters for your pitchers.  Some things are definitely worth the initial investment.  Filters for the Zuvo retail for about $29 and need to be replaced about every 6 months (depending upon usage).  The UV light will last for approximately 7-10 years depending upon usage.  The UV light can also be replaced.  We have owned the Zuvo Water Filtration System for about a month now and believe that it is well worth the money.  It is holding up beautifully and it is so nice to have the water come straight from the faucet than wait for the pitcher to fill!  Right now, you can try out Zuvo for 60 days free.
This product was provided free of charge by Zuvo. These are my honest opinions on the product. I do not post reviews on products I can not stand behind. Please see my Terms of Use for more info.
This giveaway has ended.  Congratulations to KathyLuman.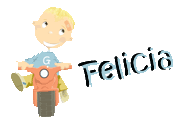 Subscribe to Go Graham Go as well as follow us on Twitter!
Felicia Carter is founder and managing editor of Go Grow Go. Her philosophy is to simplify, save, grow and go! Her home is generally full of DIY projects, crafts, yummy baked goods and lots of love. Felicia is also a wife, mom of 2 boys and nationally certified counselor. You can always find her near the chocolate or the coffee pot.
If you enjoyed this post, join the 4K+ others who subscribe for updates! {it's free of course}: