This recipe is the first in our new adventure on a diet that you may have heard of… the Dukan Diet.  My husband and I decided that we would like to be all around healthier people and this is giving us a jump start.  Not to mention, we are headed to the Virgin Islands very soon and would love to feel a bit more confident.  If you want to know more about how our new adventure is going we started a little blog to keep track of our progress as well as to share recipes called Our Dukan Diet.  We started last week and Matthew is down about 9lbs and I'm down about 5lbs.
So, if you are on a diet or not, we all know that salad dressings are where you get in trouble.  Because of that, I want to share with you all a homemade yogurt dressing we made that was pretty tasty and a much healthier option if you love creamy dressings.
Zesty Yogurt Dressing
Ingredients:
4-5 Tablespoons of plain, non-fat yogurt
1 Tablespoon of Dijon mustard
1 teaspoon of white vinegar
1 teaspoon of dill
salt and pepper to taste
Preparation:
This is the easiest part!  Just mix all of the above ingredients together and spoon over salad.  If you are being super cautious you can put the dressing in a separate dish and dip your salad in.  I was so surprised how great this tasted!  I was honestly weirded out by the fact that it was yogurt at first, but as soon as I tasted it I forgot all about how it was made.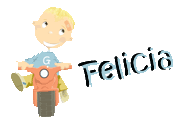 Subscribe to Go Graham Go! by Email as well as follow us on Twitter!
Felicia Carter is founder and managing editor of Go Grow Go. Her philosophy is to simplify, save, grow and go! Her home is generally full of DIY projects, crafts, yummy baked goods and lots of love. Felicia is also a wife, mom of 2 boys and nationally certified counselor. You can always find her near the chocolate or the coffee pot.