I first had the opportunity to check out The Trash Pack at the Time to Play Holiday Showcase.  These squishy guys come in their very own trash can!  What a fun alternative to the massive amounts of Halloween candy that will be handed out.
The Trash Pack is great for ages 5 and up.  You can also find fun accessories to go along with these guys!  There is a Garbage Truck that will launch your Trash Pack crew as well as house them.  If you are looking for a place to keep them safe you can always pick up the collector's case and if you are really feeling into the trash theme, pick up the Trash Can for storage!
A great idea for Halloween would be the 2 pack can.  You can pick these up at Toys R Us for about $2.99.
This product was provided free of charge by Trash Pack. These are my honest opinions on the product. I do not post reviews on products I can not stand behind. Please see my Terms of Use for more info.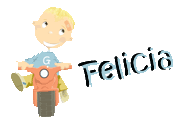 Subscribe to Go Graham Go! by Email as well as follow us on Twitter!