Here is another quick recipe if you are looking for something different.  Of course, meatballs are always a hit in this house and these were no exception.  Serve these over Jasmine rice to make the meatballs a meal.
Ingredients:
1 pound ground beef
1 egg
1 cup dry bread crumbs
Salt/Pepper to taste
1 cup of water
1/2 cup cider vinegar
1/2 cup ketchup
2 tbs cornstarch
1 cup brown sugar
2 tbs soy sauce
Directions:
Combine beef, egg, bread crumbs, salt and pepper. Roll into meatballs.  Add the meatballs to the crock pot.  Mix together the water, vinegar, ketchup, cornstarch, sugar and soy sauce. Pour over the meatballs in the crock pot, and cook on low for 8 hours (or high for 4).  Serve over rice (we prefer Jasmine).  Make sure to pour some of the delicious sauce over your rice!
Fore more recipes: Balancing Beauty and Bedlam, Life as Mom, A Beautiful Mess, $5 Dinners, Blessed with Grace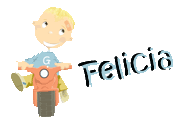 Subscribe to Go Graham Go! by Email as well as follow us on Twitter!