When I first read about the Towel Down I thought, "this is such an excellent idea for parents!  Why didn't I think of it?".  Honestly, this handy invention is not just a handy towel in a bag, it is a HUGE towel that IS a bag and so much more!
We were sent the Towel Down in the Blue and White Hibiscus design for review.  First of all, I must say that I am extremely impressed with the generous size of this towel (40 inches x 70 inches).  Most of our beach towels are big, but nothing compared to this.  The material is 100% Cotton Velour which makes it fluffy and soft to lay on (yes that matters to me).  I can't stand those beach towels that are paper thin!
See it in Action:
Secondly, the Towel Down is versatile.  How many times have you found yourself carrying a pile of things down to the beach or the pool?  Our family usually looks pretty funny with all of our gear!  The Towel Down is actually a bag itself!  There is enough room inside to put your sunscreen, lunch, water bottle, sunglasses and more!  This will eliminate the need for the beach tote.  I usually have my regular beach tote so full that I end up carrying my towel.  What a stroke of genius!  You can turn the Towel Down into a backpack or an over the shoulder tote bag.  There are snaps at the top in order to close the bag.  I found the instructions to be very easy.
Finally, there is a place for all of your belongings once you get to your location.  I always struggle with where to put my cell phone.  I want to be able to hear it, but I don't want the sand to mess it up or for a passer-by to snatch it out of the top of my bag.  The Towel Down has a built in pocket at the top that is generous enough to fit your phone, sunglasses and sunscreen (all the things you would want nearby).  They even thought about "fly away towels" when they created this!  There are Velcro sections on each corner that will allow you to either store things or place a handful of sand so that your towel will stay in place.  If you have two Towel Downs, you can easily connect them with the Velcro on the sides to make a huge blanket or a covering (cocoon).
The only problems I noticed with the Towel Down was the fact that one of my snaps to secure the closure of the backpack came off after the first use and there was a light discoloration on some of the white hibiscus flowers.  However, I was able to put the snap back on and open and closed it several times and it stayed in place.
You can purchase the Towel Down for about $44.95.  This would make a great gift idea as well!
This product was provided free of charge by Towel Down. These are my honest opinions on the product. I do not post reviews on products I can not stand behind. Please see my Terms of Use for more info.
This giveaway has ended.  Congratulations to JSC123!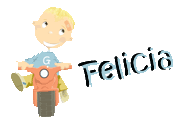 Subscribe to Go Graham Go as well as follow us on Twitter!
Felicia Carter is founder and managing editor of Go Grow Go. Her philosophy is to simplify, save, grow and go! Her home is generally full of DIY projects, crafts, yummy baked goods and lots of love. Felicia is also a wife, mom of 2 boys and nationally certified counselor. You can always find her near the chocolate or the coffee pot.