Looking for some fun music for the kiddos that makes you think of spring and all things silly?  Billy Kelly has a new CD that will be released April 5th titled The Family Garden.  We started our square foot garden last year and Graham got really interested in helping out.  We love the title song that describes the fun, the dirty, and hard work of helping out in the family garden.
Billy Kelly is a dad of two daughters who decided to compile all of the songs he had written for them and put out a CD.  In 2009 he came out with his first album and continues to produce quality, fun music for kids.  His current CD, Is This Some Kind of Joke?, actually features a duet with Davy Jones which is a great match because Billy's voice reminds me a lot of Davy Jones (who sings one of our favorite songs… Personal Penguin… oh, and my mom used to be one of his biggest fans). 
The Family Garden features 10 original songs that are sure to have your kids up, dancing and singing.  You also get a peak inside of Billy's personality with a few short clips of him talking and goofing off in the studio.  It must be a blast growing up in his house!  His own father even sings in "That Old American Flag".  His daughters make instrumental appearances on two of the songs as well.
Want a feel for his style?  Check out this video of "Me and My Brand NewHair Cut" from his album Is This Some Kind of Joke?.  You even get to see Davy Jones!

This product was provided free of charge by Billy Kelly. These are my honest opinions on the product. I do not post reviews on products I can not stand behind. Please see my Terms of Use for more info.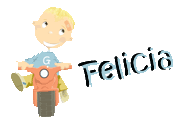 Subscribe to Go Graham Go! by Email as well as follow us on Twitter!