I don't have a teen or a tween but I work with them and I used to be one! I can remember when taking care of my skin started to become a priority. At about the age of 10 I can remember really wanting to learn how to take better care of my skin and my mother skillfully taught me all the ins and outs and what products to use. My mother thankfully set up a great foundation for my future skin care routine. Back then, the only option I had was to use what my mom was using.
Sparklehearts is a whole bath and body line created with girls in mind! What is so great about the Sparklehearts line is that everything is made of 99.6% natural, vegetable and plant-based ingredients. They also never use petroleum, parabens, or phthalates! We received the Sparkly Body Lotion. Not only does it smell sweet and light it also has a little shimmer to it! It goes on evenly and is very light weight. This lotion would be any girly girls dream come true! Sparklehearts is certified organic so you can feel sure of the best ingredients going on your girls skin or hair.
Girls will have fun learning about taking care of their body with these great products! You can choose from the Sparkly Body Lotion, Shine Shampoo, Rainbow Soft Conditioner, Peace Out No Knots Hair Detangler, or the Blooming Bubbles Body Wash. There is even a section on the website where girls can create their own Sparkleheart design for FREE! Once they have created their design they can use it for an iron-on transfer or a computer background.
All of the Sparklehearts products retail for $12.49! Join Sparklehearts on Facebook and keep up with all the happenings!
Enter Coupon Code:
Blog20
for 20% off your purchase!
This giveaway has ended! Congratulations to TreFlea4!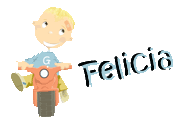 Felicia Carter is founder and managing editor of Go Grow Go. Her philosophy is to simplify, save, grow and go! Her home is generally full of DIY projects, crafts, yummy baked goods and lots of love. Felicia is also a wife, mom of 2 boys and nationally certified counselor. You can always find her near the chocolate or the coffee pot.