"Enough with the slow cooker already!"  I know that is what you are saying, but I just can't help it!  It is just so much easier to dump it all in and let it cook all day.  Well, here is another one that was a HUGE hit with the family last week.  I had to make a few tweaks to it, but great none the less!
Slow Cooker Chicken Stroganoff
picture from AllRecipes.com
Ingredients
4 skinless, boneless chicken breast halves (I just put them in as is and shred once cooked)
1/8 cup margarine
1 package of dry Italian style salad dressing mix
3/4 package of cream cheese (one whole package was just too much in my opinion)
1 can of Cream of Chicken Soup
Preparation:
Put chicken, margarine and dressing mix in the slow cooker.  Mix the ingredients together and cook on low for 5 or 6 hours.  Add cream cheese and soup to the slow cooker.  Mix everything together and cook on high for another 30 minutes.  Serve over large egg noodles for a tasty Stroganoff meal!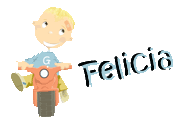 Subscribe to Go Graham Go! by Email as well as follow us on Twitter!