Kristi Bittenbender-Gardner wrote: "I read that if you wrap each banana in tin foil and put in the refrigerator they will last. Guess I'll try putting a couple in like that to see. For some reason we often end up not eating the whole bunch and they go bad first."

Maggie Mason wrote: "Store your tomatoes on the counter NOT the fridge for a sweeter, fuller flavor!"

Eva Marie Mady wrote: "Keeping them (bananas) in the fridge and in the dark helps them to not ripen so quickly."

Tara Wilburn wrote: "Use Baby powder to take off sand, put in your hands, run up and down sandy area and it comes off!"
I second Maggie's tip!  We always keep tomatoes on the counter so that they will taste perfect!  And Tara, I am going to have to remember your trick for our next trip to the beach!  My banana tip is to break the bunch apart for them to last longer.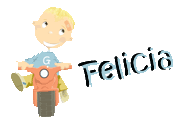 Subscribe to Go Graham Go as well as follow us on Twitter!