Davis decided to start walking a lot earlier than Graham even thought about it.  The thing is, he is so small and I really wanted to make sure he had a good foundation (shoes) on that little frame that also provided flexibility.  He does really well in the baby shoes, but he is walking everywhere and needs the support outdoors especially.
Because I have always loved the styles and price point of ShooShoos, I was thrilled to review the Smiley Light Flexi Rubber soled shoes they offer.  Up until this point I have only tried the classic shoes for babies.  What I have found is that these are my top pick for beginning walkers.  If you still have one that is more "toddling" than walking, this would be the right choice to start with.   The best part is that these carry over even when your toddler becomes a pro at walking.  I have found that Davis seems to feel the most secure in these shoes when walking.
The features I love as a mom to a very busy, squirmy little boy who is always on the go are the wide openings (stretch open on both sides) and Velcro closure.  Really, why even try laces on a toddler?  Sanity please!  The soles are just what they claim to be… flexible!  A flexible sole is super important when you have a growing foot on the line.  I actually had a doctor comment on the fact that I chose great flexible soles for my kids shoes.
You can purchase several different styles of the ShooShoos Smiley Light Flexi Rubber Shoes for girls and boys at around $34.95.  Many of the styles are on sale right now, so make sure to check them out!
This product was provided free of charge by ShooShoos. These are my honest opinions on the product. I do not post reviews on products I can not stand behind. Please see my Terms of Use for more info.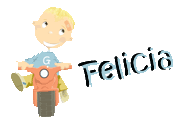 Subscribe to Go Graham Go! by Email as well as follow us on Twitter!