Have an ice cream lover in your household?  Well, in this house it is more than Graham who appreciates a good ice cream sundae (guilty as charged).  Actually, my favorite is the Mint, Mint, Chocolate, Chocolate, Chip from Cold Stone.  Just saying that makes me gain weight!
Anyway, one of Graham's favorite places to buy T-Shirts has now come out with an Ice Cream Truck!  Oh yes, an Ice Cream Truck t-shirt for your sweet ones!
Check it out!
(silly face and all)
Shirts That Go prides themselves in making shirts that boys and girls will love that look like the actual thing (no cartoons).  I will say that the people in this shirt look "cartoony", but Graham still loves it!  Besides, who can beat FREE SHIPPING and the cute little box it comes in?  You don't even have to worry about wrapping it.
This product was provided free of charge by Shirts That Go. These are my honest opinions on the product. I do not post reviews on products I can not stand behind. Please see my Terms of Use for more info.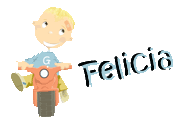 Subscribe to Go Graham Go! by Email as well as follow us on Twitter!