Let's face it. We have a ton of stuff going on as parents. There are always a million different places we need to be at once and time seems to just tick away from us. Trying to fit in exercise can be a difficult task as well.
I was sent the Shapely Secrets to try out a few weeks ago. Now, I first must say that I have not been using this program strictly as directed so I can not attest to it making me loose up to 2 inches in 14 days. To be honest, we have been gone so much and my husband has us running, so this has taken a back burner. What I can tell you is that after the first 7 minute run I gave it, I could definitely feel my muscles working. I like to use this to boost my muscle tone and need to remember to use it more often. I should take advantage of the reminder bookmark that was included in the set! I have heard of friends who have used her previous programs and have had a lot of success. Because I am at a good weight, I do not use this for weight loss purposes.


This program was developed by Greer Childers (61 years old and looks 30) and would be great for all ages due to having no impact. The principal of how this works is by using resistance training. Greer actually has a name for it: Diametric Resistance. By doing this, you are targeting more than just one muscle at a time. In 7 minutes you are targeting several muscles using only yourself and maybe leaning on a chair for some resistance. There is no running or jumping, only simple resistance techniques. This can be much easier and cheaper than traditional weight training. It is true that you are more successful with weight loss when you are doing some sort of strength training. Your muscles actually help you burn fat! If you ask me, I'd rather have it simpler (no weights, no gyms, etc).
Buy it: You can pick up the program for 2 payments of $19.99. You will receive the Shapely Secrets DVD, program booklet, personal success book, success chart, tape measure, timer, motivational CD, and reminder bookmark. $42.97 is a lot less than a gym membership for sure!
This giveaway has ended. Congratulations to: Jamerican Spice, The Knutson Klan, Mary, TJ & Amy, and Clallen!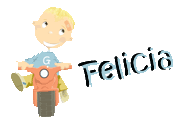 Subscribe to Go Graham Go as well as follow us on Twitter!
Felicia Carter is founder and managing editor of Go Grow Go. Her philosophy is to simplify, save, grow and go! Her home is generally full of DIY projects, crafts, yummy baked goods and lots of love. Felicia is also a wife, mom of 2 boys and nationally certified counselor. You can always find her near the chocolate or the coffee pot.