I have to admit that my husband and I keep tossing around the idea of picking up some sort of roadside assistance plan, but we never do.  Why?  Well, the more we think about the extra cost every month the more we decide that we really don't need it.  Every time we would do the math it just didn't make sense to cough up perfectly good money that just didn't balance out in the end.  Enter Good Hands Roadside Assistance. 
Good Hands Roadside Assistance is a "pay as you use it service" that is offered through Allstate.  The good news is that you do not have to be an Allstate Insurance customer in order to participate in this.  All you need to do is pre-register (free) and know that you are covered if something happens on the road!  How easy!  Whenever you need to use the service you pay.  Most tows will cost around $75 dollars and about $50 for other services (tire changes, jump starts, lockouts, and refueling).  If you have a smart phone you can also download the Good Hands Roadside Assistance app for the Blackberry, iPhone, or Android to make it even easier and quicker to access services.
Register for the FREE Good Hands Roadside Assistance Here:
Summer Travel Tips for Kids
With all of the traveling we have going on in the near future (Ocracoke and the Virgin Islands) I have been preparing myself to be road and air ready with the kids!  Here are a few of the tips I have picked up along the way.
Snacks!  Not only are the kids going to get hungry on that long road trip, but Davis is going to need some encouragement for the flight we will be taking.  A good friend of mine told me that M&M's would be a great way to keep Davis calm on the flight (since they will be so new to him).  Here's to hoping he has teeth by then!
Reading Materials. Another great tip I heard from a friend is that she likes to purchase a few new books whenever they are hitting the road.  Not only does this keep them entertained, but they are excited about something new to read.  Besides, it will definitely help the time pass for me since I am the designated car reader.
New Movie.  I know, kids do not need to be constantly entertained, but road trips are a special occasion for us.  We do have a portable DVD player that we ONLY put in the car for LONG trips (over 3 hours).  To add to that, we like to buy one new (inexpensive) movie for the trip.
Bring Cleaning Materials. We have found out (the hard way) that we must have a constant supply of wipes and a few towels available in the car.  It never fails, there is always some sort of spill or accident.  Most of the time it is the kids, but please don't get Matthew started on the "cup incident" that happened to be my fault!  I blame faulty packaging!
On that note, I am taking ALL of your travel tips that pertain to airplanes especially.  We have never flown with the kids and to say that I am nervous about it would be an understatement!
This post was sponsored by Allstate. These are my own honest opinions and thoughts.  Please see my Terms of Use for more info.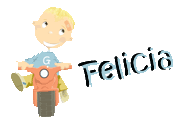 Subscribe to Go Graham Go! by Email as well as follow us on Twitter!