I have found the perfect product for all you germ concsious, green parents. It's called the Pocket Purifier and it's made by Purely Products. The pocket purifier uses a UV-C bulb, the same germicidal technology found in hospitals for surgical instrument sterilization.
Have you ever gone into a grocery store or local supercenter and the first thing you do is grab a buggy and put your precious little one in for a ride around the
store. Now both of you have grabbed the handle, not knowing what lurks there. Well, now you can quickly and easily solve this problem. Grab your small and convienient Pocket Purifier and in 10-12 seconds the handle is disenfected and you're ready to go shopping.
It works with 4 AA batteries and easily fits into your purse. It also doubles as a flashlight. By using the Pocket Purifier you are cutting down on harmful chemicals as well as wasting wipes. The Pocket Purifier retails at $29.95.
Purely Products
are committed to the introduction of products that enhance lives with great consideration given to eco-friendly, green product and process alternatives. I am especially in love with their
Purely Anion light bulbs
! Not only are they energy efficient, but they also clean the air! You have to check out the video at their site that proves this!
See it in Action:
This giveaway has ended. Congratulations Shari!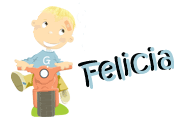 Felicia Carter is founder and managing editor of Go Grow Go. Her philosophy is to simplify, save, grow and go! Her home is generally full of DIY projects, crafts, yummy baked goods and lots of love. Felicia is also a wife, mom of 2 boys and nationally certified counselor. You can always find her near the chocolate or the coffee pot.