Fall is in the air where we are and it is my favorite time of year!  Not only does it mean baking, crafting, cozy sweaters, gorgeous leaves and pumpkin spice lattes, but it also means new fall shoes for the littles!  Oh how I love shoes, especially kids shoes!  I was so excited to see the new Fall styles from Pediped and the fact that they have some that are great for big kids too!
We were sent a pair of the new Pediped Flex for review with Graham.  If you have followed Go Graham Go for any length of time you know how I value a good bargain, but that when it comes to shoes I am willing to spend a little more.  Well, I feel like Pediped Flex is a great mix of both.  The reasoning behind this is due to what the Flex offers.  You purchase the shoe your child needs (usually a little bigger than what they are currently wearing) and you are sent the FlexFit System in order to extend how long the shoe can be worn.  Simply place the FlexFit inserts into the shoe and remove them as your child's foot grows.  It really is a great idea!
The Benj for boys is a great fall shoe because you can dress it up or down.  This will be perfect for both preschool and church in my opinion.  The quality is what you would expect for a $54 shoe which is thrilling since that price point is high.  The upper is made from nubuck which is a great material for its long lasting nature.  The bottom is made from a flexible rubber to keep your growing child's foot safe.  I really love the look of this one because it is Velcro, but looks as if it would lace up.  It really is more of a "big boy" appearing style.  The ankle comes up high in order to offer more support and is padded very nicely for comfort.  Graham has no trouble getting these on and off on his own.
Make sure to check out all of the new styles for Fall and Winter on Pediped.com.  These are another quality choice from beginning walkers all the way to big kids.  Pay a little more up front for a shoe that will last you longer and be safer for feet.
This product was provided free of charge by Pediped. These are my honest opinions on the product. I do not post reviews on products I can not stand behind. Please see my Terms of Use for more info.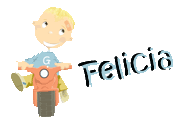 Subscribe to Go Graham Go! by Email as well as follow us on Twitter!