As you know, we just returned from our favorite vacation place, Ocracoke Island.  One of the things we love so much about this place is that the most popular mode of transportation is by bike.  The entire island is so laid back and relaxed and it is so nice to hop on your bike and get where you need to go without worrying about being hit by a car.  The term island time definitely applies there!  This year we were able to test out the Burley D'Lite Bike Trailer we were sent for review.  We are over the moon about this trailer!
I first started researching bike trailers last year when we found out we were pregnant with Davis.  We had been told all along that the bike trailer was the safest method (more safe than the child seats).  Now that we needed more space, I knew it was time to look into the matter.  We not only love to bike at Ocracoke, but we live in a place that lends itself to gorgeous trails that are family friendly.  The conclusion I came to while researching was that we needed to go with the Burley brand due to their safety ratings and overall value for the money.  They actually test their safety in-house when they are in the early design phases.  This tells me that Burley has their values in the right place!  Parents everywhere thank you for that, Burley!
If you are looking for the absolute best bang for your buck you should probably go with the Encore trailer.  It does not have all of the bells and whistles of the D'Lite which is featured in this review, but it has many features you would not find on other bike trailers in the same price range.  So, if the D'Lite is out of your price range, make sure to check out the Encore.  Don't get me wrong, I am totally in love with the D'Lite now and would recommend this, hands down to everyone.
See the D'Lite in Action:
What We Love about D'Lite:
Favorite feature: the deluxe reclining padded seats with padded 5 point harness.  It felt good to see my kids sitting on chairs instead of a mesh lining.  We had two other trailers to compare this to on our trip and I am overwhelmed with the quality.  Even 10 month old Davis was able to sit in the seats comfortably without any troubles.  You can also remove the seat pad and shoulder harness for washing.  I also love that the insides have small mesh pockets on each side for storing things like juice cups, toys, and snacks.
Bowed out sides: Granted, my kids are pretty small for their ages, but they had quite a bit of room inside.  And you know that boys will be boys and Graham had his moments of trying to "squish" little brother.  The sides were also great when they drifted off.  Davis took a few naps with his head leaned against the window.
Height adjustable handle bar/roll bar: This was another one of my favorite features for many reasons.  Not only did we have a convenient handle bar that worked for both myself and my husband, but we had additional safety added with this being used as a roll bar.
All weather cover features: We found that this cover was perfect even in the heat of July.  We just made sure to lift the sunshade to where the mesh was exposed.  It was also great for keeping the bugs off.  You can adjust the sun shade to an appropriate level for your needs. What's even better is that the zippers are water proof so you don't have to worry about them rusting if you run into rain or snow.  The side windows are tinted to give a bonus protection from the sun.
Parking Brake: Whether you are using this as a bike trailer or a stroller, you are going to love having the parking break.  It is absolutely essential for safety.  When you jump off your bike and are trying to get the kids out, you would be surprised how many times you will roll if you don't put on the brake.  Safety is key for our family and we are thankful for this feature!
2 Wheel Stroller Kit (sold separately): We didn't even pack a stroller for our trip because of this great system.  I can't even begin to tell you how much space this saved in our car.  When you want to use the trailer as a stroller simply push the two wheels into the front bases and lock.  Simple and so versatile ($89).
Capacity: The D'Lite will hold up to 100 pounds which means this will hold your 2 children comfortably for a while.  Most 4 year olds are about 35-40 pounds just to give you an idea.  Again, this makes your investment worthwhile.  
Cargo Space: I'm a mom and I have a tendency to want to take the kitchen sink with us when we leave the house, so having the cargo space is such a treat!  We were able to fit several bags of groceries which made shopping a lot easier on the island.  If you are going around town you could fit an umbrella style stroller, diaper bag and more.
The Burley D'Lite retails for about $579 and comes in two color options: Green and Orange.  You can purchase replacement covers in colors yellow, red and blue.  Overall, we have been more than satisfied with the Burley D'Lite and we are looking forward to years of memories with our family and the bike trailer!
This giveaway has ended.  Congratulations to Janet W!


This product was provided free of charge by Burley. These are my honest opinions on the product. I do not post reviews on products I can not stand behind. Please see my Terms of Use for more info.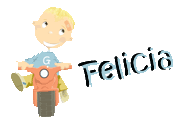 Subscribe to Go Graham Go! by Email as well as follow us on Twitter!