We are definitely a Crocs family around here.  Everyone owns a pair.  But, Graham is the supreme Croc lover of all time!  No kidding.  He begs to wear them to church (which is fine with me except for the cute loafers I bought him).  Enter the new Crocs Chameleons.  Graham is DEFINITELY addicted from this point forward!
We were sent the new Crocs Chameleons translucent clogs for review and I made the mistake of letting Graham know they were coming before they got here.  Every. Single. Day.  I was asked "When are the new Chameleons coming?".  The day they arrived you would've thought that they were a million monster trucks or a bucket full of trains he was so excited!  He immediately put them on and ran outside.  I wish I had the video camera on him at that moment because it was the most priceless look of joy on his face.  He actually wore the new Crocs Chameleons to preschool yesterday and had the teachers wanting a pair.
Graham has the yellow pair of Chameleons and they turn several different shades of green when they are introduced to the sun.  When they are indoors or in the shade, the go back to their translucent looking yellow state.  Honestly, I can't believe that Crocs is only going to make these limited editions because I'm sure every kid is going to want a pair!  If you have a little girl you should check out the Shirley Girls (adorable)!
So, how do you get your hands on a pair of the Crocs Chameleons?  The best thing to do is to head over to the Crocs Chameleons website and enter your email address for advanced notification of the sale. They will even send you a text if you wish to receive notification that way.  The latest I have heard is that they are going to be on sale starting the 13th.  You can also head over to the Crocs Facebook page and leave a comment on their Chameleons posts for a chance to win! 
This product was provided free of charge by Crocs. These are my honest opinions on the product. I do not post reviews on products I can not stand behind. Please see my Terms of Use for more info.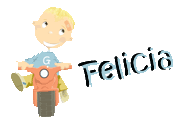 Subscribe to Go Graham Go! by Email as well as follow us on Twitter!