Graham really loves to wear his new Native Shoes we were sent for review.  For some reason he calls them his lemonade shoes?!  Maybe he thinks we are saying lemonade instead of Native… not exactly sure, but he wears them every where.
Natvie is a brand that I was not very familiar with and was excited to give them a try.  I will admit that I wish they had more styles to choose from, but I can also appreciate the less is more factor.  We were sent the Kids Corrado in black.  These are going to be great fall shoes for Graham.  He really isn't into wearing socks, so these will provide more foot protection than sandals but with the ventilation along the sides.  Graham tells us that they are very comfortable and proves it as he picks them to wear on most of our outings.  There have actually been tears over me telling him he needs to choose another shoe for the day!
All of the Native Shoes are odor resistant, shock absorbing, water proof and washable (what all moms want to hear).  I can throw them into the sink with a little soap or even toss them into the washer.  The slip on style is always a great one for young kids.  There are no laces to worry with and the shoe fits snugly enough that it is not irritating Graham's heel.
Native Kids have 4 different shoe styles to choose from.  Make sure to check out the Kids Fitzsimmons boot!  What a fun idea for fall and winter.  Native Shoes for kids retail for about $30.
This product was provided free of charge by Native Shoes. These are my honest opinions on the product. I do not post reviews on products I can not stand behind. Please see my Terms of Use for more info.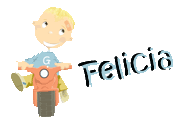 Subscribe to Go Graham Go! by Email as well as follow us on Twitter!