When Processed Meat: A School Lunch Concern aired on GMA back in August of 2009 I started to change the way my family eats!  I immediately tossed out our lunch meat and have not bought any since.
Did you know that by feeding your child a slice of deli meat they may very well be ingesting their sodium intake for the entire day?  The problem is that my family still really loves to have a turkey sandwich every now and then and I turned to a friend of mine for some advice.  She makes her own "lunch" meat and I think it is a great way to save money and your health!
Ingredients:
1 Boneless Turkey Breast (Avoid one that has been cured or seasoned.  You want it plain as plain can be).
A little butter, salt, and pepper to taste
Chicken Stock (about a half cup)
Oven Cooking Bag
Instructions:
Simply put a little bit of butter around the turkey breast and add a touch of salt and pepper to taste.  Place the turkey breast in the oven cooking bag along with about a half cup of chicken stock and cook according to how big the turkey breast is.  Generally about 2-3 hours at 350 degrees.
*Tip: The oven cooking bags will usually come with a handy chart that tells you how long to cook things based on weight.
Once your turkey is done you can slice it into thin slices to serve on sandwiches.  Place them in a container in your refrigerator and use them all week.  You can even get a 2 for 1 out of this by using half of the turkey for your dinner and the other half for sandwiches for a couple of days.  If you add some carrots and/or potatoes to the cooking bag you have a meal!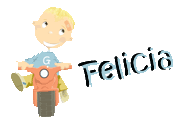 Subscribe to Go Graham Go as well as follow us on Twitter!
Felicia Carter is founder and managing editor of Go Grow Go. Her philosophy is to simplify, save, grow and go! Her home is generally full of DIY projects, crafts, yummy baked goods and lots of love. Felicia is also a wife, mom of 2 boys and nationally certified counselor. You can always find her near the chocolate or the coffee pot.