Here's a fun Easter craft idea that I remember making as a kid! The great part about this one is that you use items that you probably already have in your house!
Here's what you need:
*washcloth
*rubber band
*two small black pompoms or plastic eyes
*one small pink pompom
*one medium white pompom
*ribbon or yarn
Instructions:
1.Lay the washcloth out flat and roll each corner diagonally inward one at a time until they meet in the middle
2.Hold the two sides together that you rolled and take the two ends and fold them backwards about halfway (to make the ears)
3. Put a rubber band around to form the head and fluff the ears
4. Use the two black pompoms for eyes, the pink for the nose, and the white pompom for the tail
5. Use the ribbon to tie where the rubber band is to make it pretty!
Now you're done! You can place an Easter Egg where the "hole" is or I've even seen some people use it for boo boos by placing ice inside! So cute!
Now, show me up! We want to see what you are making! Make sure to leave a comment so that we can come visit!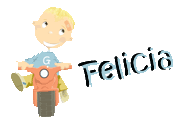 Felicia Carter is founder and managing editor of Go Grow Go. Her philosophy is to simplify, save, grow and go! Her home is generally full of DIY projects, crafts, yummy baked goods and lots of love. Felicia is also a wife, mom of 2 boys and nationally certified counselor. You can always find her near the chocolate or the coffee pot.